Geely Holding Group signed a strategic agreement with Alibaba. Li Donghui, CEO of Geely Holding, and Dong Benhong, Chief Marketing Officer of Alibaba signed the contract on behalf of the two parties. Li Shufu, Chairman of Geely Holding, and Zhang Yong, Chairman and CEO of Alibaba, jointly witnessed the signing.
Electric smart cars have grown into a new track full of market potential, and it can best reflect the deep integration of digital technology and manufacturing. Based on Geely's professional experience in the field of smart electric travel and Alibaba's digital capabilities, the two parties will carry out in-depth cooperation in four areas: cloud computing and industrial Internet, automotive intelligence and smart travel, digital marketing, and sustainable development. Output full-link digital solutions for the smart car industry, covering the entire process from car production to sales services, including digital factories, autonomous driving, smart cockpits, industrial Internet, travel business, and vehicle direct sales, and jointly build a new digital benchmark for the car industry. Jointly promote the high-quality development of digital and real integration, and jointly build a digital China.
On the same day, Li Shufu also entered Geely's Tmall live broadcast room for the first time to "bring goods" for Geely's new energy model Xingyue L Hi·P. This model has an extended range of 1250km and is the longest new energy vehicle within 300,000 yuan. Li Shufu and Zhang Yong participated in Geely's China Year Ali special event, and experienced the global new high-end brand Lynk & Co 09 EM-P Voyage Edition.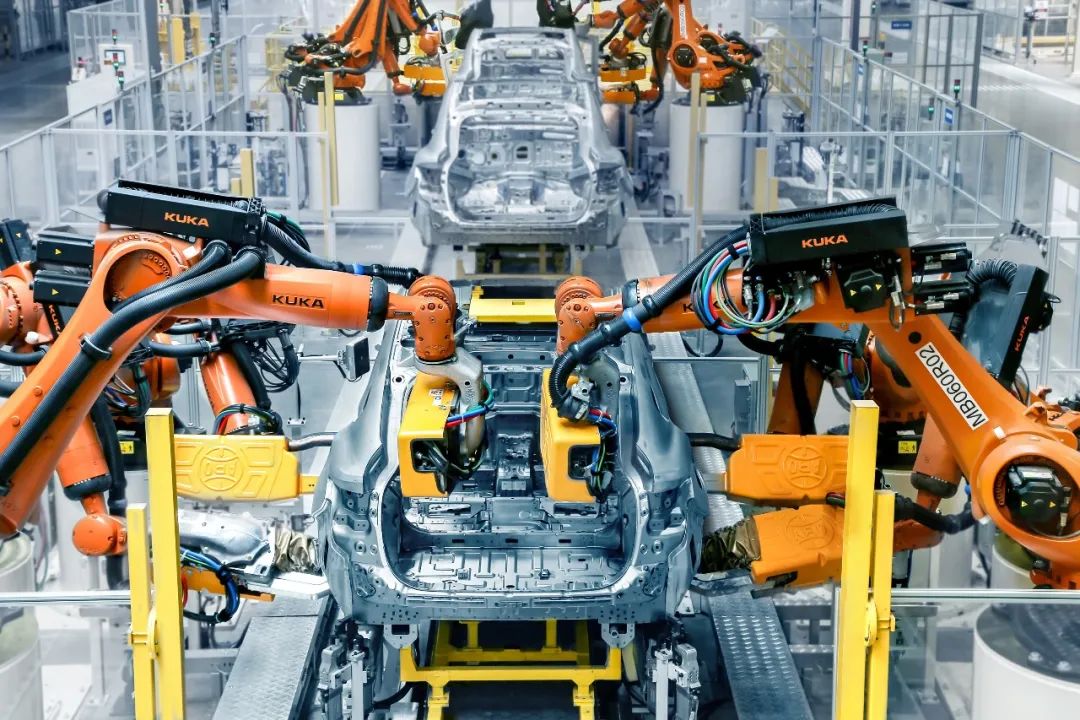 Geely Smart Manufacturing Factory
Geely Holding Group is committed to becoming a globally competitive and influential smart electric travel and energy service technology company. It has been focusing on industry, taking the road of technological innovation, focusing on electrification and intelligent transformation, and focusing on smart cockpit, autonomous driving and shared travel. and other fields to create a hard-core technology ecosystem and create a smart travel experience that exceeds user expectations.
Alibaba has always been based on using digital technology to serve the real economy, helping all walks of life to improve quality and efficiency. In the field of cloud computing and industrial Internet, Alibaba Cloud will give full play to its technological advantages to improve the computing power utilization efficiency of Geely's business, and explore the establishment of a smart computing center with Geely Research Institute to improve automotive intelligent services and human-computer interaction experience. At the same time, it will work with Geely's Guangyu Mingdao to build a "automotive digital factory" and explore a new manufacturing model based on cloud native and data-driven.
In addition, Tmall will leverage its advantages in integrated marketing and consumer operations to better support online vehicle consumption. Banma Zhixing, AutoNavi Maps, and Alibaba Cloud will also serve the smart cockpit and smart travel of Geely's auto brands. As the official partners of the Hangzhou Asian Games, the two parties will also carry out in-depth cooperation in sustainable development fields such as Asian Games projects and carbon reduction friendly actions.