Ningde Times signed a strategic cooperation agreement with Avita Technology in Chongqing. Qu Tao, General Manager of Strategic Investment Planning Department of Ningde Times, and Ma Xinjie, Chief Strategy Officer of Avita Technology, signed the agreement. Zeng Yuqun, chairman of CATL, Zhu Huarong, chairman of Changan Automobile, and Tan Benhong, chairman and CEO of Avita Technology, witnessed the signing.
The signing of the deepening strategic cooperation agreement will further upgrade and deepen the cooperation between the two parties. Ningde Times and Avita Technology will, on the basis of giving full play to their respective resource advantages, build an industry battery supply system based on advanced battery technology, and help Avita create a series of high-end smart electric vehicle products.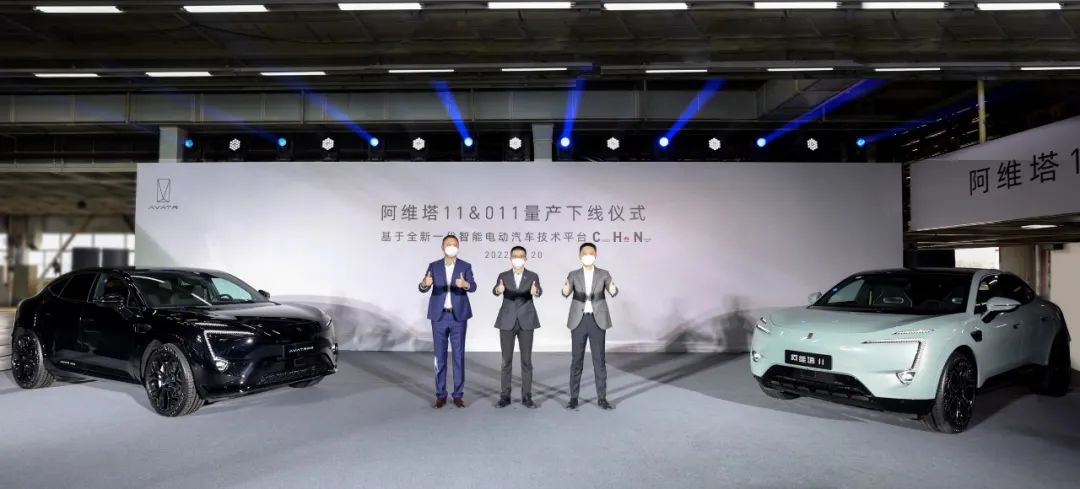 On the same day, Avita 11 and 011 were successfully mass-produced and rolled off the production line, and the first batch of deliveries began at the end of December. As the first work of CHN, an intelligent electric vehicle technology platform jointly created by Changan Automobile, Huawei, and Ningde Times, Avita 11 has three major features: "new architecture, strong computing, and high-voltage charging". Charging for 10 minutes increases the battery life by 200 kilometers.